Washington, DC (March 8, 2022) – Registration for the Sea Services Leadership Association (SSLA) Joint Women's Leadership Symposium and Career and Transitioning Seminar is now open. 
The symposium and career and transitioning seminar, which is traditionally the largest gathering of women in uniform nationwide, will take place July 10-13, 2022, at the Norfolk Waterside Marriott in Norfolk, Va. 
Each year at JWLS, SSLA offers mentoring, professional development and leadership seminars to members of all service branches of the military and to Department of Defense civilians. With an attendance of 900-1,500 attendees annually, JWLS has been recognized as the premier professional and personal development conference for women in the military.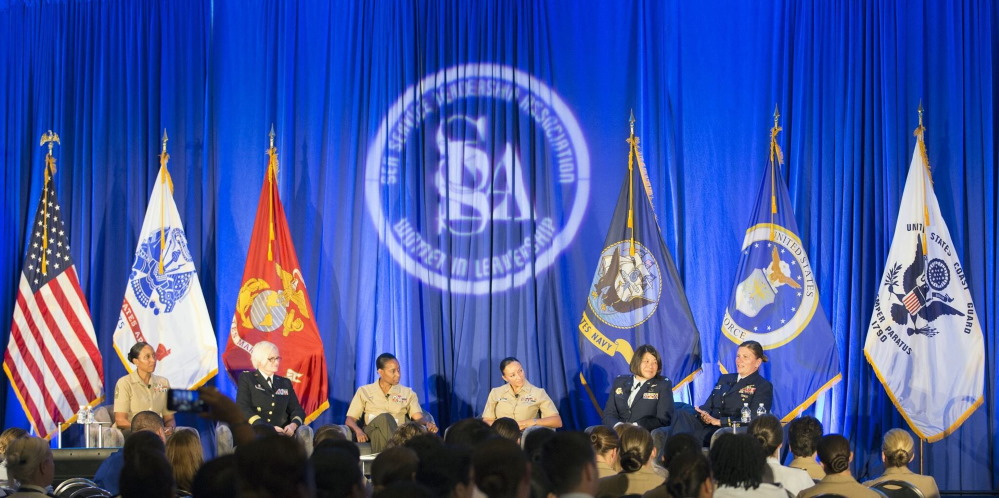 "This year's SSLA JWLS theme is 'Stronger by Helping Each Other.' Participants will be supercharged by the excitement and energy that emerges when so many amazing and diverse leaders come together to focus on empowering women in uniform," said Capt. Emily Bassett, president of SSLA. "JWLS 2022 includes powerful guest speakers, relevant breakout topics, and dynamic modes of interaction. This will be the most memorable JWLS yet."
The first day of SSLA JWLS on 11 July will be a joint service day, offering a robust agenda including discussion forums, question and answer panels, practical workshops, and speaker spotlights for members of all services and DoD. The second day, July 12, will feature service-specific sessions to promote discussion of topics such as leadership, mentorship, military policy and family wellness, and networking with leadership. A full JWLS agenda will be published at a later date on the SSLA JWLS website.
Attendees can register for SSLA JWLS by visiting https://jwls.regfox.com/2022-ssla-joint-womens-leadership-symposium. Information regarding service-funded registrations and accommodations are available at https://sealeader.org/jwls/. For questions regarding registration, please contact Haylee Sigafoose, Susan Davis International, at hsigafoose@susandavis.com.
Along with the symposium, SSLA will also host the Career and Transitioning Seminar in two sessions, both the day before and the day following SSLA JWLS. The first session will be July 10th from 4:00 to 8:00 p.m., and the second session will be July 13th from 8:00 a.m. to 12:00 p.m. The Career and Transitioning Seminar is for service members, veterans, and their spouses who are preparing to retire or transition to a civilian career. The seminar will feature a reception, networking breakfast, insights from guest speakers about their own transitions, veteran authors' panels, and networking opportunities with various pro-military civilian employers. Attendees will have the opportunity to participate in resume reviews, mock interviews, elevator pitch practice, the art of salary negotiation, and mentoring and networking best practices. Registration to attend the Career and Transitioning Seminar is free; registration can be obtained when signing up for SSLA JWLS or separately at https://docs.google.com/forms/d/e/1FAIpQLScf13urs7XMb8hLvvzcNxJZ8FN8if8IvgdvTl5q_hyvSHDvNA/viewform.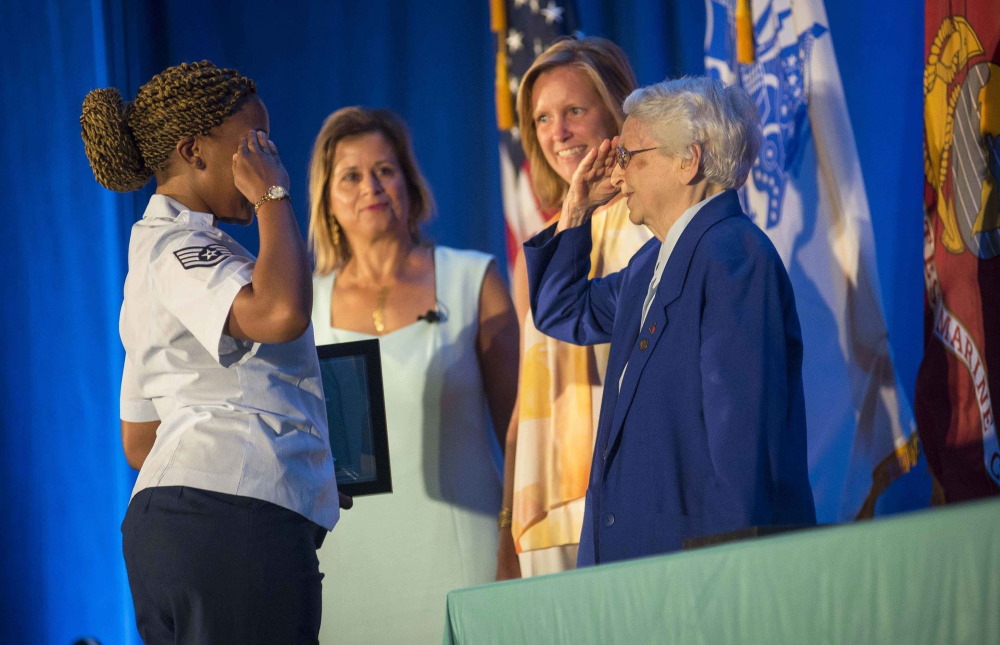 About The Sea Services Leadership Association (SSLA)
SSLA was established in 1978. It is currently the only non-profit organization in the United States dedicated to providing professional development through networking, education, and mentorship of women from all three maritime armed forces – the United States Navy, Marine Corps, and Coast Guard. SSLA is a national non-profit and non-political organization and an officially recognized affinity group for the sea services, continually advising the services about issues affecting Navy, Marine Corps, and Coast Guard personnel and their families. SSLA also maintains partnerships with the Navy's Women's Policy Office and the Coast Guard's Gender Policy Advisors, as well as the United States Marine Corps' Office of Equal Opportunity and Diversity Management Branch and the National Oceanic and Atmospheric Administration Women's Association (NOAAWA).
To learn more about the Joint Women's Leadership Symposium and SSLA, visit https://www.sealeader.org/, or follow SSLA's Facebook, JWLS' Facebook, Twitter, LinkedIn, and Instagram.