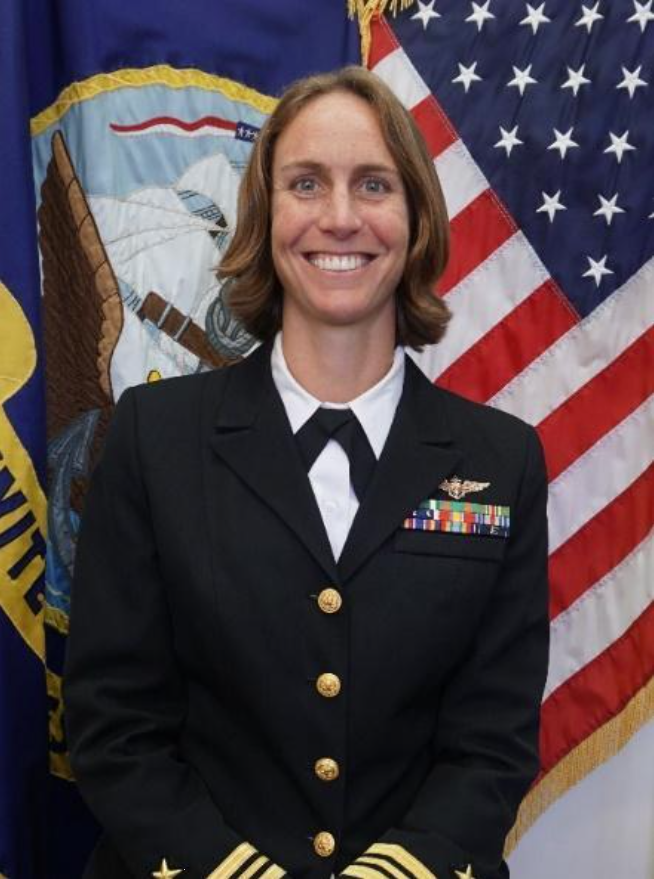 Dear Members,
I couldn't be more honored or excited to step into the role of president serving this amazing organization, its members, and our larger women in uniform population. SSLA is a unique organization not just in our mission of supporting and promoting women in service, but also because our staff and Board of Directors is entirely comprised of volunteers who are either actively serving, or veterans of, the military, and who are truly dedicated to SSLA's mission of lead, mentor, and inspire. The bios of our Board and our staff are located https://sealeader.org/directors/. Please take a moment to lean about our incredible group
of leaders.
We all work hard to serve you, our members, and SSLA as an organization, so we encourage your participation and involvement! If you'd like to be more involved in SSLA or the Joint Women's Leadership Symposium (JWLS), we encourage you to reach out to your respective SSLA Service Representative or our SSLA Public Affairs Officer. Their contact information can be found by clicking on their individual photos at the link mentioned above.
As your president, my goals for SSLA are to see measurable growth of our organization with real outcomes for our members and the larger women in uniform community. I deeply believe in the power of networking and mentorship and how we can use this to inspire each other and ultimately, become better leaders.
My primary goals as president are to:
Achieve non-profit status as an organization.
Stand up and develop our SSLA Chapters.
Increase SSLA membership networking opportunities.
Strengthen the foundation of our organization through governance and financial security while also pursuing opportunities in growth and expansion.
I look forward to sharing the success and benefits of this organization with all our members and future members alike! Thank you for this opportunity to serve.
V/R,
LCDR Breanna "Cheese" Strand, USN
President, Sea Services Leadership Association (SSLA)
sslapresident@gmail.com