Norfolk, Va. (August 04, 2022)
The Sea Services Leadership Association (SSLA) brought together more than a thousand service women and men at the Norfolk Waterside Marriott in Norfolk, Va., July 10-13 during the 33rd annual Joint Women's Leadership Symposium and Career and Transitioning Seminar.
SSLA JWLS is the largest gathering of women in uniform nationwide, and has been recognized as the premier professional and personal development conference for women in the military. Each year at JWLS, SSLA offers mentoring, professional development and leadership seminars for servicewomen and men from all military branches and the U.S. Coast Guard, NOAA, Department of Defense, and international representatives and civilians, directly addressing challenges and issues faced by those who serve.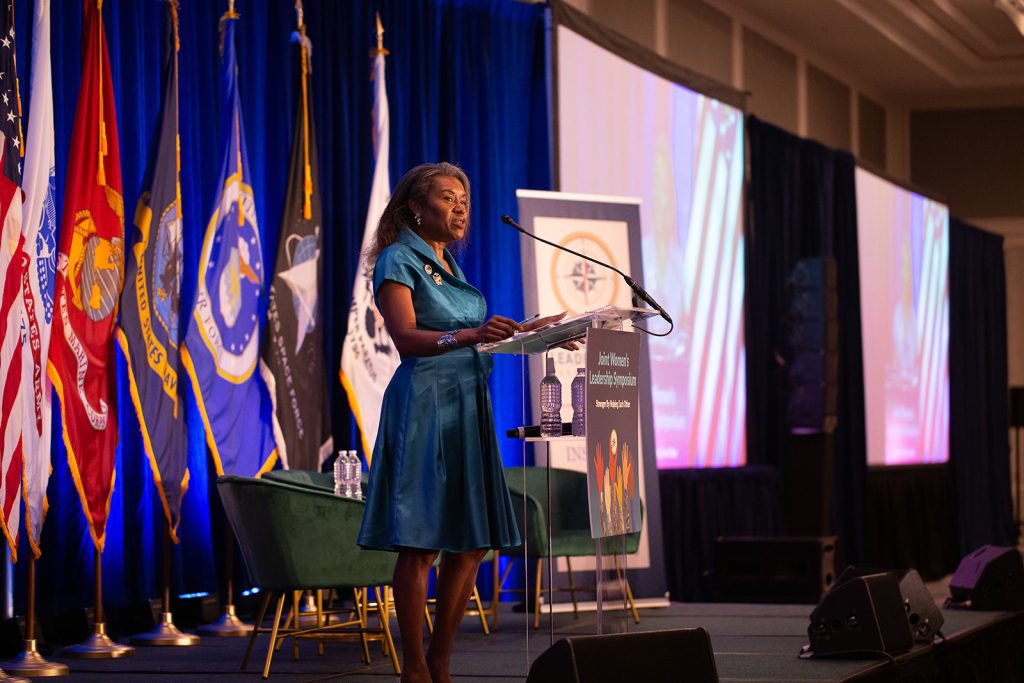 The first day of JWLS on July 11th was a joint service day, offering a robust agenda including discussion forums, question and answer panels, practical workshops, and speaker spotlights for members of all services and DoD. The second day, July 12, featured service-specific sessions to promote discussion of topics such as leadership, mentorship, military policy and family wellness, and networking with leadership.
"JWLS 2022 offered a safe space for women in uniform to recognize each other's successes with laughter, celebration and joy.  It was a space where we could ask for and offer each other help—focused on our professional development, our leadership aspirations, and our personal goals, to thrive while we serve." said SSLA President Capt. Emily Bassett. "Our 2022 SSLA JWLS theme, 'Stronger by Helping Each Other,' was personified by every single attendee and presenter: each one of us dedicated ourselves to deliberately reach out to one another, discuss the tough issues, and collaborate for solutions. We're grateful to our speakers, panelists, and every JWLS participant that made these authentic conversations happen—I think we all left inspired to serve."
JWLS 2022 featured a slate of well-known public figures from military and government, public speakers, authors, and influencers to drive discussions on issues of importance to military women, including Congresswoman Elaine Luria, Virginia Lieutenant Governor Winsome Earle-Sears, Secretary of the Navy Carlos Del Toro, Commandant of the Marine Corps Gen. David Berger, Chief Master Sergeant of the Air Force Joanne Bass, and many others.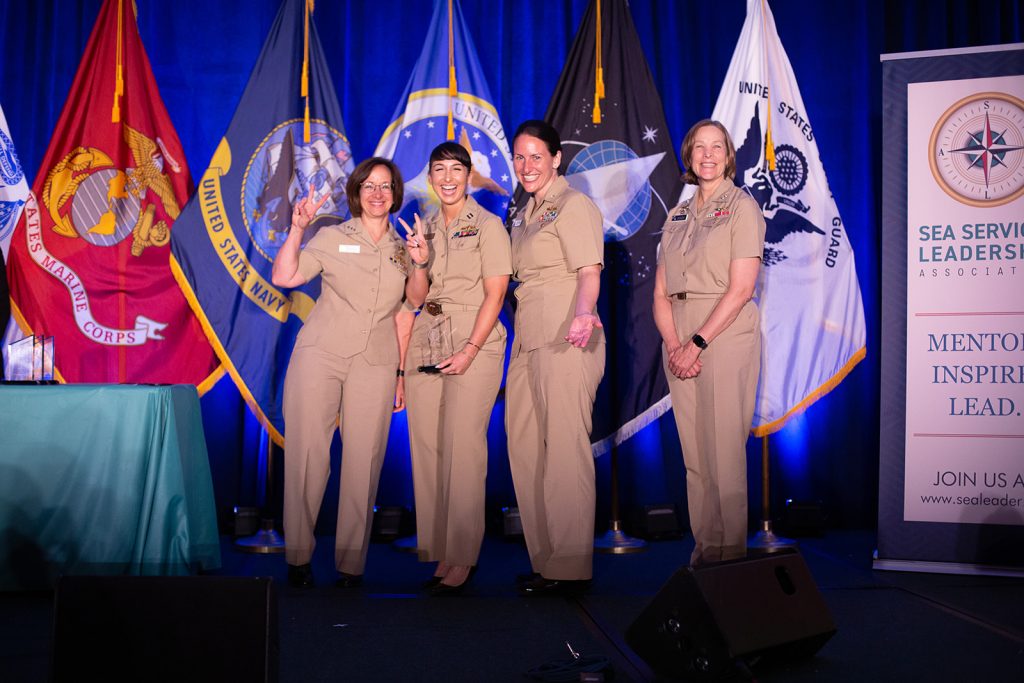 Throughout the symposium, leaders emphasized that one of the key outcomes of JWLS was to be receptive and listen to attendees as they discussed issues that affect their professional development, retention and wellness.
"You didn't come here just to have coffee and meet new people and say 'hi' to friends you already had," said Gen. Berger during his remarks July 11. "You're going to solve the problems. My job is to listen."
Similarly, Secretary Del Toro noted in his keynote to Navy and Marine Corps attendees July 12, "Let me be perfectly clear: I want to retain your service. I want you to thrive in service. And I want you to lead our services into the future."
JWLS also offered several opportunities to hear directly from leaders as they discussed their personal leadership challenges over the course of their career, offering guidance to attendees who represented a variety of ranks, from junior enlisted members to flag and general officers.
"I think you have to remind yourself that you may have a plan, but your plan may change," noted Maj.  Gen. Jill Farris, Director of the National Guard Bureau's Office of the Joint Surgeon General, during a panel July 11. "I have a sign in my office that says there's a reason why there are 26 letters in the alphabet. If plan A fails, you have 25 more letters."
Along with the symposium, SSLA will also hosted a career and transitioning seminar aimed at service members preparing to retire and transition to a civilian career. The seminar featured insight from guest speakers about their own transitions as well as a panel of pro-military civilian employers. Attendees had the opportunity to participate in resume reviews, mock interviews, elevator pitch practice, the art of salary negotiation, mentoring and networking best practices.
Bassett emphasized that while JWLS was an event intended to empower, encourage and inspire, work still remains to ensure the impact of JWLS resonates across the services and DoD.
"We want each person who attended JWLS to think about their experience at JWLS – what they learned, the connections they made – and bring that back to their command," said Bassett. "Have these same authentic discussions with your leaders and your peers; leaders, have this authentic discussions with your people. We all believe in our mission to Mentor, Inspire, and Lead; use what you learned at JWLS to grow yourself and mentor inspire others as leaders. And additionally – we encourage you to continue these conversations with us at SSLA by becoming a member!"
Women and men from across the military services and DoD can become an SSLA member by visiting www.sealeader.org/join.
View photos from JWLS 2022 at https://alisonbellphotographer.pic-time.com/Q1Dmqm8pW6J9I
About The Sea Services Leadership Association (SSLA)
SSLA was established in 1978. It is currently the only non-profit organization in the United States dedicated to providing professional development through networking, education, and mentorship of women from all three maritime armed forces – the United States Navy, Marine Corps, and Coast Guard. SSLA is a national non-profit and non-political organization and an officially recognized affinity group for the sea services, continually advising the services about issues affecting Navy, Marine Corps and Coast Guard personnel and their families. SSLA also maintains partnerships with the Navy's Women's Policy Office and the Coast Guard's Gender Policy Advisors, as well as the United States Marine Corps' Office of Equal Opportunity and Diversity Management Branch and the National Oceanic and Atmospheric Administration Women's Association (NOAAWA).
To learn more about the SSLA Joint Women's Leadership Symposium and SSLA, visit https://www.sealeader.org/or follow SSLA's Facebook, JWLS' Facebook, Twitter, LinkedIn, and Instagram.